It was sort of a surprise when the Chicago Bulls drafted Marqui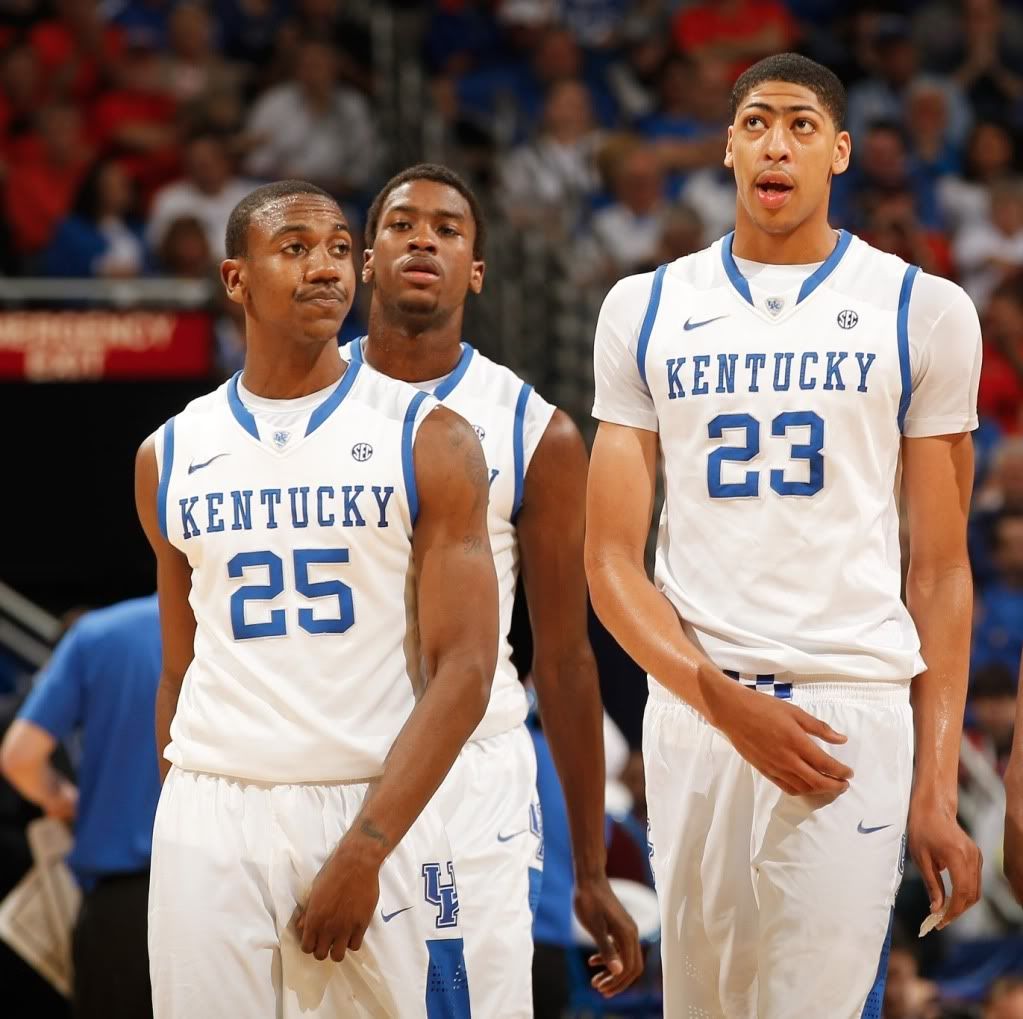 s Teague.  The surprise was not that they took him in the first round, but that he was still available when it was their turn to select in this year's NBA draft.  Chicago was in need of a point guard after Derrick Rose tore his ACL in the 2012 playoffs.
Since the draft, Teague is already planning out his summer to play for the Bulls.  K. C. Johnson provides us with an update on Marquis in this article for the Chicago Tribune. Here are some excerpts.
"I was pretty surprised," Teague said of falling so low in the first round. "When they picked me, I was just happy to be part of this program and ready to get started. I just want to work hard and get better, help my team win."

That's exactly what Teague did in his lone season at Kentucky, which placed four players in the first round and six overall in the NBA after winning the national championship.

"It gave me a lot of confidence," Teague said. "Going against those guys in practice every day helped me get better as a player. Playing with those guys helped me elevate my game."

"The fact he played at Kentucky is a big plus," coach Tom Thibodeau said. "He met every challenge
in college. We expect him to do the same here. The first step is getting in the gym, learning the system, working and getting to know his teammates.

"The speed and intensity of the game is different. The rules are different. He has to learn that part. He'll make steady progress. This is a big summer for him."

Along those lines, Teague plans to stay in Chicago to work with the coaching staff in advance of the summer-league training camp that begins in mid-July. Teague will wear No. 25 when he begins summer league in Las Vegas.

"My strengths are I can attack the rim, create plays for my teammates," he said. "And I can defend on the ball. My weaknesses are I need to work on my outside shot, get stronger and work on my off-the-ball defense."

Teague hasn't yet met Rose but said he planned "to learn a lot from him." His older brother, Jeff, a Hawks point guard, has been in his ear about the pro game, as have Rajon Rondo and Rod Strickland, two greats with Kentucky ties.