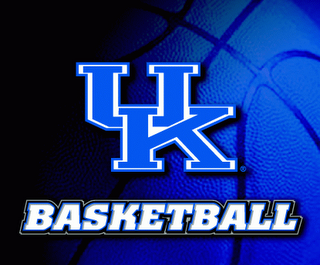 Canada has already given up and the Big Blue Nation has not invaded yet.  Well it may not be that they have given up, but more of the they are "giving up".  At the request of UK, the Canadians have agreed that no player will foul out of any games.
The no foul outs should be beneficial to a young UK team who will be without Eloy Vargas and possibly Enes Kanter for the trip.  The Canadian colleges have also agreed to play by NCAA rules instead of the FIBA rules that the Canadians use for their season.  Jerry Tipton has an update about the rule changes in his article for Kentuckysports.com.  Here are some excerpts. 
When asked by UK, the Canadians agreed that no players will foul out of any game. The Cats figure to be shorthanded if, as expected, Enes Kanter and Eloy Vargas are not eligible to play. And who knows how many fouls might be committed by freshman-oriented UK?
Geoff Astles, one of eight Ontario-based referees assigned to work UK's games in Windsor Sunday through Tuesday, said Wednesday that he got word from the University of Windsor about UK's request that no players foul out in the games.
"You'd hate to see a young kid playing his first collegiate game, he picks up two quick fouls and has to sit out most of a half," Astles said.
No fouling out could also help Windsor, which plays Kentucky on Sunday and Tuesday.
"We have some eligibility issues," Oliver said. Windsor has two transfers who will not be eligible: Terrell Campbell from Lakeland Community College in Alberta and Troy Barnes from Red Deer Community College in Alberta. Plus returning guard Enrico Di Loreto recently underwent ankle surgery and will not play.
When asked how game officials will handle a situation where a player received a fifth or sixth or however many fouls, Astles said those details had yet to be decided.
The hosts also agreed to Kentucky's wish to play by NCAA rules, not the literally foreign FIBA rules used by Canadian colleges.
"Certainly, we were more than willing to do that," said University of Windsor Coach Chris Oliver, who noted that his team plays by NCAA rules when it plays a few games each season on U.S. soil.
The decision to play by NCAA rather than FIBA rules will spare Kentucky the burden of having to adjust to a different style of game. For instance, Windsor normally plays with a 24-second shot clock rather than the 35-second clock used by U.S. colleges.
Under FIBA rules, there is no five-second call if a closely guarded player keeps his dribble alive.
Other differences include the inability of players to call timeouts under FIBA rules and, most strikingly, how FIBA permits defensive players to touch the ball after it comes off the rim.
Oliver downplayed the difference NCAA rules will make on his players. "I don't think at the end of the day, it'll affect how we play," he said.
Apparently also left unresolved is a request for unlimited timeouts.